Trade Yard Sales Assistant
---
Mitre 10 MEGA & Mitre 10 St Aubyn Street, New Plymouth are dynamic and growing businesses, with a vision to provide inspirational experiences to the people of Taranaki. This is your chance to grow your career within the Trade section of our retail store(s).
The available yard floor sales assistant roles are essential to deliver exceptional customer service to DIYers and Trade customers visiting our stores.
We are a seven day a week business and work rostered shifts. We have opportunities for candidates seeking full-time work hours. Note, permanent, full time team members are expected to work at least one weekend day.
To be successful you must have:
Passion for providing exceptional customer service
DIY in your DNA and at least some Timber or industry knowledge
Commitment to work safe at all times
Energetic (physical able to work on your feet, fit and capable to do heavy/awkward (team) lifts when needed
Skills to operate machinery e.g. drop saw, panel saw and load truck/trailer for deliveries
Team player qualities with a can-do attitude
Basic computer knowledge
Desired, but not essential:
Previous experience in retail and/or trade work environment(s)
Have a 'F' endorsed licence, current forklift operator certificate & be capable to demonstrate forklift operating / driving skills
Current truck licence (Class 2)
Available to cover for staff on leave, etc.
We have several positions available at our Mitre 10 MEGA store, either Tuesday - Saturday or Sunday - Thursday shift(40 hours total), with varying start & finish times as part of a team roster
If you believe you are the person we are looking for, please forward your CV and cover letter online.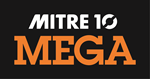 Permanent Full Time
Job no: TradeApril2019
Location: New Plymouth, Jones & Sandford Mitre 10 MEGA New Plymouth, Taranaki
Closing Date: Friday, 24 May 2019