Trade Drive Thru/Timber Yard Assistants - MEGA Nelson
---
Do you love builders talk and all things DIY? Are you able to offer some working knowledge or experience from the building industry?
Mitre 10 is one of New Zealand's fastest growing Trade suppliers. We tailor our range, services and solutions to help our Trade partners do business better, and you can be part of our continuing success by joining the Trade team at Mitre10 MEGA Nelson. We currently have Nelson's largest Trade offer in terms of timber, building products and landscaping range within one location.
We are seeking a motivated and reliable team player, with the following qualities:
Deliver outstanding customer service to our building, trade, and DIY customers ensuring they get the right products in a timely manner every time;
You are in amongst it, so you will lead by example when it comes to Health & Safety work practices;
Knowledge of timber and building products would be an advantage;
A Forklift license and F endorsement would be an advantage, but as a minimum You MUST have a full driver's license and the desire to obtain a forklift license;
A reasonable level of physical fitness is required, as the role will require you to be active most of the day.
This is a full time role, 40 hours per week, and will include 1 weekend day. If this role sounds like you, then we want to hear from you.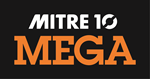 Permanent Full Time
Job no: x14Tradejune19
Location: Tasman, Nelson, Mitre 10 MEGA Nelson
Closing Date: 31/07/2019