Team Supervisor - Retail
---
At Mitre 10 our vision is to inspire Kiwis to improve their homes. This is your chance to grow your career within our 'big box' format store and be part of a passionate and committed team. Mitre 10 MEGA Whangarei is a locally owned, dynamic and growing company, with a vision to provide outstanding customer service. We provide great quality products and the best value and expertise to enable our customers to have an easy DIY experience.
This is a key role within our store, which requires an experienced, organised, quick thinking and capable person to work within our busy Retail floor. This position is full on and requires someone who has Duty Management experience and the ability to make concise quick decisions at any moment.
We are looking for someone that will provide outstanding service every time our customers walk through our doors and can motivate and coach a team.
We are seeking candidates with the following skills and attributes:
* Be a pivotal member of the leadership team
* Use your retail experience to build a store culture centred on excellence
* Use your DIY passion to inspire and help customers
* Offers a competitive remuneration package and staff buying privileges The role is within our busy retail floor reporting to the Retail Manager, you will be responsible for growing sales and profit through delivering excellent staff leadership, customer service, merchandising and stock control.
You will take accountability for:
* Ensuring customers are the number one priority, receiving the high standard of service they deserve
* Promoting a team culture that encourages a positive working environment
* Taking on responsibility for floor stock, displays, point of sale and general standards within your department
* Contributing to the overall success of the store, actively supporting loss prevention
We are looking for people who have:
* Retail supervisor experience
* Ability to work as part of a team and provide direction, coaching and leadership
*Excellent communication skills
*A mind for detail and are self-starter
*The ability to multi-task, and to follow through and follow up situations in a timely manner
*A high level of accuracy, organisation skills and attention to detail
*A can do attitude – an action orientated person
*Experience in conflict resolution
* Strong organisational and time management skills with the ability to think ahead and offer innovative solutions
* Experience in team rosters and departmental supervision
* Excellent computer skills and;
* Ability to manage a varied and busy work load, general DIY product knowledge would also be a real advantage.
If you want to take advantage of a great chance to excel your career in retail and put your excellent customer service and team supervisory skills to work and be part of a fun and dynamic team then please apply online today!
You will be expected to work on a roster basis, with at least one day per weekend work included. If you believe you are the person we are looking for, please forward a CV and cover letter via this website.
All applicants must have NZ residency or a valid NZ work visa.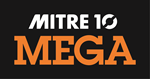 Permanent Full Time
Job no: RESUP19
Location: Mitre 10 MEGA Whangarei
Closing Date: Generous Staff Discount