Sales Team Member - MEGA Manukau
---
Mitre 10 MEGA Manukau is 100% NZ owned and operated.
We have a real passion for delivering good old fashioned service with a fun modern twist. It is important to us that our customers get the right product and an exceptional level of service every time they visit Mitre 10 MEGA Manukau.
We are looking for people in our:
Seasonal Department
Hardware Department
Paint Department
We are looking for people with:
*Enthusiasm and team spirit;
*A passion for customer service excellence;
* Retail experience;
*Good time management;
*A quick and alert mind, with the ability to adapt and be flexible
*Have a desire to leave an outstanding first and last impression
*Enjoy working in a fast paced environment
*Have a moderate to high level of fitness to meet the physical demands
*Have excellent communication skills.
Full time, will include one weekend day.
These roles each report to a Team Supervisor.
So...if you want to work in a fun, dynamic work environment you can be proud of, as well as receive ongoing training, uniform and great staff privileges and fit the above job description then please forward your CV and Cover Letter via this website.
Applications close 2nd May 2019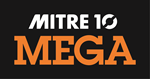 Permanent Full Time
Job no: x66Retailteam0204
Location: Mitre 10 MEGA Manukau
Closing Date: Thursday, 2 May 2019