Sales Person Outdoor Furniture, Barbeques and Wood Fires MEGA Hornby
---
MEGA Mitre 10 Hornby is a family owned Christchurch business which strives to offer exceptional customer service to every customer-every time.
This is your opportunity to join New Zealand's leading home improvement store and be part of this fast growing organisation striving for excellence.
Put your proven customer sales skills to work and become a part of our successful team at MEGA Mitre 10 Hornby.

This role is within our Seasonal department which is one of our signature categories that covers seasonal products including outdoor furniture, barbeques, wood fires, gas fires, heat pumps, electric heating and all of there associated products.
We are looking for a sales person with experience in seasonal products who has,
• Enthusiasm and team spirit
• A passion for customer service excellence
• Good time management
• A willingness to learn
• Good communications skills
Previous retail experience and/or experience in seasonal products would be an advantage although applicants with a proven sales background and who are eager to learn will be considered.

This role reports to the Seasonal Team Leader and does involve working on a roster basis, which will include one day per weekend work on a regular basis.

If interested in moving your career ahead, please forward your cover letter and CV via this website.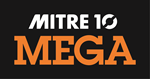 Permanent Full Time
Job no: X3STM
Location: Canterbury, Christchurch, Mitre 10 MEGA Hornby
Closing Date: Sunday, 24 February 2019