Part Time Customer Service Checkout Team Member MEGA Hornby
---
MEGA Mitre 10 Hornby is a family owned Christchurch business which strives to offer exceptional customer service to every customer-every time.
Our success is the great customer service we provide. We want to hear from you if you have our passion for ensuring our customers get the right product and an exceptional level of service every time they walk through our doors – giving exceptional service will be the norm for you.

For this position we are looking for someone who has:
• Enthusiasm and team spirit
• A passion for customer service excellence
• Good time management
• A quick and alert mind, with the ability to adapt and be flexible
• Willingness to learn
• Excellent communication skills

Previous retail experience on checkouts will be viewed very favourably although applicants with a proven retail background and who are eager to learn will be considered.
This role reports to the Customer ServiceTeam Leader and does involve working on a roster basis, which will include one weekend day on a regular basis.
If interested in moving your career ahead, please forward your cover letter and CV via this website.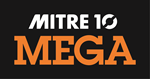 Permanent Part Time
Job no: X3CSCO03
Location: Canterbury, Christchurch, Mitre 10 MEGA Hornby
Closing Date: Tuesday, 11 August 2020