Mitre 10 Mega Glenfield - Seasonal Department
---
Mitre 10 continues to be the preferred DIY and Trade store of choice for many New Zealanders.
The main reason for our success is the outstanding customer service we deliver every day. We aim at being the best home improvement retailer throughout the country.
We continuously achieve that by living by our core values: We stick together so that everyone wins, we're customer obsessed and we strive for excellence. We are committed to keeping our people and customers safe.
We are seeking an energetic sales person to join the Seasonal Department and help them achieve their goals. This is a very high pace department in store, which requires high energy level, love for variety and exceptional customer focus.
As a valued member of the team, you'll be expected to provide service and support to our customers with a wide range of products including winter heating, summer outdoor furniture, barbecues, camping equipment and Heating and Cooling devices, just to name a few.
You might have previous experience in retail and be a passionate DIYer willing to help our customers with their projects. You will be results driven and strive for excellence when it comes to customer service and sales results.
The successful candidate will tick all of the below boxes:
Have at least 12 month experience in a retail environment
Have at least some product knowledge or exceptional and proven sales skills
Great communication skills, and the ability to serve and interact with a great variety of customers
A genuine passion for great customer service to ensure our customers have the best possible shopping experience
Great initiative, curiosity and willingness to learn
Thrive in a team environment
We can provide a fun, dynamic work environment, ongoing training, great staff buying privileges and a uniform that you will be proud to wear.
If you think you can deliver on what we seek, we can't wait to hear from you!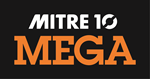 Permanent Full Time
Job no: X12_150
Location: Mitre 10 MEGA Glenfield
Closing Date: Sunday, 9 August 2020