Mitre 10 MEGA Glenfield - electrical department team member
---
Mitre 10 continues to be the preferred DIY and Trade store of choice for many New Zealanders.
The main reason for our success is the outstanding customer service we deliver every day. We aim at being the best home improvement retailer throughout the country.
We live by our core values: We stick together so that everyone wins, we're customer obsessed and we strive for excellence. We are committed to keeping our people and customers safe.
We are seeking another motivated team player to join the team and help them achieve what we do best: ensure our customers find exactly what suits their project needs in a professional and timely fashion.
As a valued member of the team, you'll be expected to provide service and support to our trade customers as well as our DIYers. You might have previous experience in retail and be a passionate DIYer willing to help our customers with their projects. You will be results driven and strive for excellence when it comes to customer service and sales results.
An ideal candidate for the role will be able to:
Provide excellent customer service, helping customers with their projects or inquiries - we expect you to have previous experience in retail
Rely on their product knowledge of timber, hardware and building products to recommend the best solution to customers' needs
Communicate clearly and in a professional way, adapting their style to suit a varied customer base
Work on their feet, and be fit for physical work: heavy-lifting is an important part of the job
Value health and safety, ensuring company policies are followed at all times in order to keep everyone safe
Work at least one weekend day
What is awesome about working with us:
A positive, supportive, professional work environment
Company buying privileges
Complete customer service, technical training and development
Free onsite car parking
If you are looking for an opportunity to allow your customer service and sales skills to shine, if you enjoy being busy and great variety, then please hit the apply button now!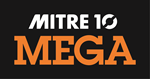 Permanent Full Time
Job no: X12_149
Location: Rodney & North Shore, Mitre 10 Browns Bay, Mitre 10 MEGA Glenfield
Closing Date: Sunday, 9 August 2020