Loss Prevention Officer
---
Loss Prevention Officer - Mitre 10 MEGA Botany
Mitre 10 continues to dominate the NZ DIY retail market through both its market share and number of stores throughout the country and you can be part of our continuing success by joining the team at Mitre 10 MEGA Botany.
A Loss Prevention Officer's main objective is to ensure the security and safety of the team, stock, and our customers. This position requires the successful applicant to think on their feet and be on their feet for most of the day. You will be in charge of preventing any theft or damage from taking place within the store or from despatch in the Trade Yard.
Reporting to the Store Manager, the successful applicant must demonstrate:
• Enthusiasm and team spirit;
• Honesty;
• Awareness of your surroundings and attention to detail;
• Confidence to challenge people;
• Ability to adapt and deal with the unexpected;
• A passion for customer service excellence;
• Great time management;
• A quick and alert mind, with the ability to adapt and be flexible, to remain calm in high pressure situations
• Willingness to learn; and
• Excellent communication, computer skills and digital store surveillance CCV systems
Previous Retail experience and CCTV/or experience within this department will be viewed very favourably.
This is a permanent part time position working every Saturday and Sunday. The Store is open from 8:00 am to 6:00 pm. Additional hours may be added.
If you want to work in a dynamic environment, with great a team, and receive great buying privileges and you think you can deliver on what we seek, then please complete the application process via this website.
If you tick all the boxes, please prepare a cover letter outlining why you are the person we need to hire and submit with your current resume.
Only applicants with full entitlement to work in NZ and currently living in NZ will be accepted.
We will acknowledge all applicants who submit a compliant application. Non-compliant applications will not be considered.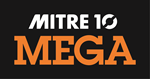 Permanent Part Time
Job no: X87 - LP July 2020
Location: Mitre 10 MEGA Botany
Closing Date: Saturday, 29 August 2020