Loss Prevention Officer - Mitre 10 Mega Albany
---
Riviera Hardware Holdings Limited (RHHL) owns and successfully operates Mitre 10 Mega Albany, Warkworth and New Lynn along with Mitre 10 Whangaparaoa. We also proudly own and operate our three Columbus Coffee shops within our Mega stores, and deliver Prenail Frame and Truss solutions through Riviera Pre-nail and do our own importing via Riviera Imports.
We are now seeking 2x Full Time Loss Prevention Officers to join our team, you will have a previous background within Loss Prevention/Security or if you have a passion for Loss Prevention with a willingness to learn we will provide on the job training.
As one of our team of Loss Prevention Officers, you can play a key role in the overall success of our Store by ensuring all property, merchandise, monies and personnel are kept in a safe and secure environment while ensuring we continue to deliver excellence in customer service.
You will be responsible for:
Reducing shrinkage by promoting profit protection/loss prevention throughout all areas of our store
Creating and maintaining a secure work environment for all people within and around our store
Educating and encouraging team members to detect and deter theft
Ensure team members' awareness of theft is regularly maintained through the issuing of regular updates, including photographic evidence where available, and training
Identifying shoplifters using appropriate security techniques without endangering either your own or others' safety.
You will need:
A passion for Loss Prevention or a previous Loss Prevention background
Ability to work under pressure – remain calm and not get flustered
Highest levels of integrity and honesty
To be physically fit, you will on your feet walking through the store for much of the day
Customer service focus, a key part of the role is being visible throughout the store so you will be interacting frequently with customers as they shop.
Flexibility in working hours and the ability to work one weekend day per week.
What's in it for you?
This role offers you the opportunity to be an integral part of one of New Zealand's fastest growing independent retail businesses. We are proud to offer an industry leading learning and development framework, opportunities to grow your career, a generous staff purchase scheme and all the tools required to perform the role.
So, grasp this opportunity and apply online today!
All employment offers are subject to Ministry of Justice Checks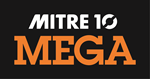 Permanent Full Time
Job no: X51losprevntn122019
Location: Mitre 10 MEGA Albany
Closing Date: Sunday, 3 March 2019