Kitchen and Bathroom Salesperson
---
Job Details
Be a key member of our team and work within an organisation that has twice been voted New Zealand's most trusted home improvement store. Much of that trust comes from knowing we, like the other Mitre 10 stores, are completely New Zealand owned and operated.
Part of this success is the great customer service we provide, so we would be really keen to hear from you if you have our passion for ensuring our customers get the right product and an exceptional level of service every time they walk through our doors – going the extra mile will be the norm for you.
This role is within our Kitchen and Bathroom Department. Use your flair to sell our kitchen appliances and bathroom and plumbing needs. For this position we are looking for someone who has:
• Enthusiasm and team spirit
• A passion for customer service excellence
• Good time management
• A quick and alert mind, with the ability to adapt and be flexible
• Willingness to learn; and
• Excellent communication skills.
Previous retail experience and/or experience within this department will be viewed very favourably. In this role you will report to the Team Leader. The hours for this role are full-time, which are determined by a roster that will include weekends.
Heavy lifting is required.
So, if you want to work in a fun, dynamic work environment, as well as receive on-going training, uniform and great staff buying privileges, and you think you can deliver on what we seek, then please forward a CV and cover letter via this website.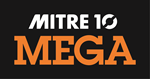 Permanent Full Time
Job no: kitch/Bath 1403
Location: Hawkes Bay, Mitre 10 MEGA Hastings
Closing Date: 14/04/2019