Health & Safety Co-ordinator/Advisor
---
You will be responsible for undertaking, monitoring, reviewing and implementing Health and Safety systems and processes to an accurate, high level, and helping to ensure the safety and compliance of the business overall with employees, contractors, visitors and members of the public.
You will be confident in your knowledge of the Health and Safety regulations and able to self-manage tasks. You'll be a good communicator who can easily advise, coach and guide at all levels of the business.
Some of the key duties of this role include but are not limited to:
Being the first point of contact for Health & Safety queries

Ensuring H&S processes and procedures are maintained, and drive continuous improvement in all H&S tasks
Investigate incidents and set corrective actions, ensuring all corrective actions get closed off
Ensure staff are adequately trained on hazard identifications and reporting of hazards, incidents etc
Ensure all new staff receive both induction and on-going health and safety information and training
Monitoring and booking mission critical training
Facilitate the H&S committee meetings and actively encourage employee participation and accountability in safety management programs
Maintaining Health and Safety registers, records and H & S documents
Preparing for store audits
To be considered for this role, you must obtain the following attributes:
At least 3 years' experience in a similar Health and Safety role

Excellent organisational and time management skills
Understanding of Health and Safety Act and relevant NZ legislation
Exceptional organisational skills with the ability to work at pace
Be solutions orientated to identify both risk and opportunity
The successful candidate will be results driven self-starter who is highly motivated and able to meet deadlines. You will also have strong attention to detail and have excellent communication skills.
This is a part time position, 25 hours per week.
Please submit your CV and cover letter via this website.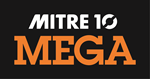 Permanent Part Time
Job no: X56767052
Location: Auckland, Waitakere & West Auckland, Mitre 10 MEGA Westgate
Closing Date: 07/08/2020