Full Time Security Officer: MItre 10 Mega Nelson
---
A retail security officer's main objective is to ensure the security and safety of the team, stock, and our customers. This position requires the successful applicant to think on their feet and be on their feet for most of the day. Acting like a human CCTV camera, you will be in charge of preventing any theft or damage from taking place within the store, but at times you may also be expected to help customers with their requests and needs, just as a Sales Team Member would within the store.
Reporting to the Security Supervisor, the successful applicant must demonstrate:
• Honesty
• Awareness of your surroundings and attention to detail
• Strong & professional communication skills
• Assertive but polite and helpful behaviour
• Good writing ability (for reports where required)
• Confidence to challenge people
• Initiative when working through tasks and projects in store
• Ability to adapt and deal with the unexpected
• Experience and confidence using CCTV and other monitoring equipment
This is a permanent full time position 5 days a week, Thursday to Monday. This is a diverse role that has accountabilities across delivering stock protection, team protection, and customer service. Prior security experience will be have favourably, but is not essential.
If you want to work in a dynamic environment, with great a team, and receive great buying privileges and you think you can deliver on what we seek, then please complete the application process via this website.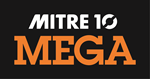 Permanent Full Time
Job no: x14securitynov18
Location: Nelson, Mitre 10 MEGA Nelson, Tasman
Closing Date: 28/02/2019