Experienced Retail Superstar Wanted - Mitre 10 MEGA Manukau
---
Mitre 10 continues to dominate the NZ DIY retail market through both its market share and number of stores throughout the country – and you can be part of our continuing success by joining the team here at Mitre 10 MEGA Manukau
Part of this success is the great customer service our TEAM offer, driven by the culture that we live and breathe throughout, so we would be keen to hear from you if you have our passion for ensuring our customers get the right product by offering exceptional service every time they walk through our doors – going the extra mile will be the norm for you!
We currently have a Bulk Merchandiser Role available :
We are looking for the successful candidate to have the following:
Proven experience in the retail environment

Enthusiasm and Team spirit
A passion for GREAT customer service
Excellent time management
Ability to multitask
A eye for detail and creative flair for display building
Willingness to learn and cross train through multiple departments

Great communication skills
Flexible availability to cover weekends
GET IT DONE RIGHT - attitude
Add value to our Great Team Culture
Previous retail experience will assist your application, and a CAN DO attitude is also important!
In this role you will report to the Retail and Inventory Managers.
The current vacancies are for Full Time applicants, a Tuesday to Saturday Role.
So if you want to work in a fun, dynamic work environment, and receive ongoing training, uniform and great staff buying privileges and you think you can deliver on what we seek?? Then APPLY NOW!
Please forward a CV and cover letter via this website.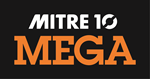 Permanent Full Time
Job no: x66bulkfeb21
Location: Mitre 10 MEGA Manukau, Auckland, Manukau & East Auckland
Closing Date: Saturday, 23 March 2019