Checkout Team Members - Mitre 10 Mega New Lynn
---
Riviera Hardware Holdings Limited (RHHL) owns and successfully operates Mitre 10 Mega New Lynn, Albany and Warkworth along with Mitre 10 Whangaparaoa. We also proudly own and operate our three Columbus Coffee shops within our Mega stores, and deliver Prenail Frame and Truss solutions through Riviera Pre-nail and do our own importing via Riviera Imports.
Ours is a highly energetic business and we are looking for the same quality in our team members working with us.
We are now seeking part time customer focused, motivated Team Members to join our Mitre 10 Mega New Lynn Team across our checkout department
Our ideal candidate will :
Flexible to work one weekend day per week - all roles are working on a roster basis
Work a minimum of 12 hours a week - this role is ideal for university/school students
Dedicated to providing an excellent customer service experience to our customers
Confidence to deal with a variety of customer enquiries in a friendly and engaging manner
Excellent communication skills with a can do attitude
If you have the ability to engage with our customers, work through their DIY or large scale projects with them efficiently, then we would love to hear from you.
What's in it for you?
This role offers you the opportunity to be an integral part of one of New Zealand's fastest growing independent retail businesses. We are proud to offer an industry leading learning and development framework, opportunities to grow your career, a generous staff purchase scheme and all the tools required to perform the role.
So, grasp this opportunity and apply online today!
All employment offers are subject to Ministry of Justice Checks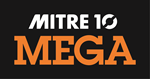 Permanent Part Time
Job no: X44PTchkout08022019
Location: Waitakere & West Auckland, Mitre 10 MEGA New Lynn
Closing Date: Sunday, 10 March 2019