Checkout Operators
---
Checkout Operator
Be a key member of our Mitre 10 Jones & Sandford team and work within an organisation that has twice been voted New Zealand's most trusted home improvement store. Much of that trust comes from knowing we are New Zealand-owned and operated.
Mitre 10 MEGA & Mitre 10 St Aubyn Street, New Plymouth is a dynamic and growing business, with a vision to provide inspirational experiences (service and product range) to the people of Taranaki. This is your chance to grow your career within our store(s).
This role is essential to deliver exceptional customer service.
We have opportunities for candidates seeking part-time hours (including weekends). And if you only want to work on a casual basis, we want to hear from you too.
To be successful you must have:
Passion for providing exceptional customer service
Physical ability to stand for long periods of the day
Team player qualities with a can-do attitude
Basic computer knowledge
Desired, but not essential:
Previous Point of sale and/or retail experience
Available to cover for staff on leave, etc.
Permanent part time hours are:
Sunday, Monday and Tuesday (24 hours)
Sunday (8 hours)
If you believe you are the person we are looking for, please forward your CV and cover letter online. Please state what role you are applying for.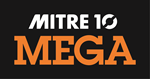 Permanent Part Time
Job no: COFeb19
Location: Taranaki, New Plymouth, Jones & Sandford Mitre 10 MEGA New Plymouth
Closing Date: Wednesday, 27 March 2019