Cafe Chef
---
We're looking for an experienced Cafe Cook to join the team at our Columbus Coffee Cafe, situated within the Mitre 10 Mega Upper Hutt Store.
The Cafe is locally owned and has a focus on fresh, premium quality food, produced in our own kitchen. We're looking for an Intermediate level Cafe Cook to assist our Senior Chef's in busy periods. The ideal candidate will have a passion for cooking, good personal time management and communication skills who work in an organised and safe manner.
To do well in this role you will need to bake, work the grill and cook in busy periods and work on prep during quieter times. You will assist with set-up and close down procedures and of course cleaning, dishes and FCP record keeping.
The job:
The role is Full Time for approx 40 hours per and you must be available on weekends as weekend work is part of your rostered hours.
We work on a set fixed roster.
However there is potential for extra hours if you have flexibility.
We're looking for applicants who:
Have a minimum of 2 years experience working in a busy cafe kitchen environment
Be incredibly reliable and punctual
Able to work unsupervised when necessary
Maintain excellent food preparation and presentation standards
Have strong professional communication skills
Have excellent customer service skills
Be reliable and have the ability to adapt and be flexible
Have a willingness to learn
A team player
Able to handle a fast paced environment whilst remaining focused
Have the ability to multitask under pressure and have fun doing it!
Be physically fit – as there will be prolonged walking & standing on concrete floors, manual handling, lifting and an awareness of a working kitchen and its hazards.
If you think you're the person we're looking, apply online today with your cover letter and CV. Applications close on 6th August 2020.
Applicants for this position should be New Zealand residents and able to provide evidence of being legally entitled to work in New Zealand.
Columbus Coffee Cafe at Mitre 10 Upper Hutt is a drug and alcohol free workplace. Successful applicants will be required to successfully undergo pre-employment testing as well as ongoing random testing.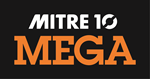 Permanent Full Time, Permanent Part Time
Job no: c22-sandi290520
Location: Mitre 10 MEGA Petone, Mitre 10 MEGA Upper Hutt, Hutt Valley
Closing Date: 6th August 2020