Bathroom and Plumbing 2IC
---
Mitre10 Mega Dunedin, as part of Mitre 10 (New Zealand) Ltd, is a dynamic company, with a vision to provide great quality products and the best value and expertise to enable our customers to have an affordable and easy DIY experience.
We are looking for a talented individual to join us as a 2IC (Second-In-Charge) within our Bathroom and Plumbing department.
Reporting to the Assistant Retail Manager, you will assist with day-to-day running of the department, through delivering excellent staff leadership, merchandising, stock control and customer service.
As 2IC you will take accountability for:
* Ensuring customers are the number one priority, receiving the high standard of service they deserve;
* Promoting a team culture that encourages a positive working environment;
* Assisting the Manager with stock management, displays and general standards within your department; and
* Contributing to the overall success of the store, actively supporting Company initiatives.
To be successful in this position you will need:
* A passion for customer service excellence;
* Proven staff management experience;
* Strong organisational skills, with the ability to think ahead and offer innovative solutions;
* Excellent communication skills; and
* Good computer skills.
Experience in a retail environment and product knowledge relevant to the area of responsibility would be a significant advantage. Excellent time management skills are a must, as well as ability to prioritise and get things done in a busy retail operation. Good understanding and full appreciation of the importance of health and safety in the workplace are critical to the role.
This position is full time and will include one weekend day to be worked.
In return, Mitre 10 Mega Dunedin can offer you a supportive environment where hard work is recognised and celebrated, an abundance of opportunities for learning and development, as well as staff purchasing privileges.
As part of our commitment to workplace health and safety, we require all employees to undergo a pre-employment drug and alcohol screening.
If you are interested in this opportunity, please apply online and include your CV and a cover letter.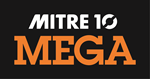 Permanent Full Time
Job no: X92ICBP
Location: Dunedin, Mitre 10 MEGA Dunedin
Closing Date: Sunday, 6 January 2019