B2B Account Manager Support (Trade) New Lynn
---
This is your opportunity to join a fast-growing company striving for excellence. Put your excellent customer service skills, leadership and multi-tasking prowess to work. If you are looking for your next challenge, have experience across the building/trade industry with experience within account management as well as sales support - We want to hear from YOU!

The focus of this role:
To assist in maximising sales for the department by providing excellent sales support for the Trade Management Team, ensuring excellence in customer service is maintained as well as building relationships and sales with your own group of customers.
The Duties of this role:
Manage a ledger of Trade and other general; business customers ensuring regular contact to capture and maximise all sales opportunities
Assist and support the Trade Department Account Managers (Business to Business and General Sales) and back up Account Manger Support role to meet their objectives
Meet scheduled deadlines ensuring accurate diary keeping whether electronically or manually.
Expand and maintain existing trade business
Continuously seek opportunities to develop new areas of business via outbound calling and maximise spend from new & existing clientele.
Present products and services in a manner which emphasizes their benefits so encouraging repeat business.
Liaise with own allocated account customers on a monthly basis or more frequently if required to ensure all needs are met and sales are generated
Ensure any special orders are processed efficiently and in a timely manner
Ensure timely delivery of goods to key account customers
Follow up on generated leads and close potential sales
Complete, provide and maintain management reports when requested by management.
Assist in customer service in store as required
Maintain knowledge of the necessary legislative governances i.e. Fair-Trading Act; Consumer Guarantee Act, etc. Attend meetings as and when requested.
Daily tracking of outstanding orders
Assist Trade Manager and sales team with general enquiries and pricing
Assist with Trade administrative tasks as required to ensure timeliness and efficiencies and maintained for the department
Our ideal applicant:
1 – 3 years' experience working in a similar position.
Experience working in a high-performing and busy environment.
Proactive, approachable and professional with both internal and external stakeholders.
High level of accuracy and attention to detail
Strong multi-tasking ability
Ability to work on own initiative.
Superb Computer, Microsoft Office Suite (advanced level).
Good working Timber/ Building Supplies Knowledge.
What's in it for you:
This role offers you the opportunity to be an integral part of a proudly Kiwi-owned and operated independent retail business. We are proud to offer an industry leading learning and development framework, opportunities to grow your career, a generous staff purchase scheme and all the tools required to perform the role.
Who we are:
Riviera Hardware Holdings Limited (RHHL) owns and operates Mitre 10 MEGA Albany, Mitre 10 MEGA Warkworth, Mitre 10 MEGA New Lynn and Mitre 10 Whangaparaoa. We also operate our three Columbus Coffee shops within our MEGA stores. We deliver Prenail Frame and Truss solutions through Riviera Pre-nail and manage our own importing via Riviera Imports.
Please note:
All employment offers are subject to background checks including References and Ministry of Justice Checks. Applicants need to be able to fulfil the inherent requirements of the role.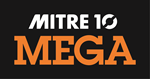 Permanent Full Time
Job no: x44-TRADE-02-08-2020
Location: Waitakere & West Auckland, Mitre 10 MEGA New Lynn
Closing Date: Tuesday, 1 September 2020