Zone Manager - Mitre 10 Mega Albany
---
Riviera Hardware Holdings Limited (RHHL) owns and successfully operates Mitre 10 Mega Albany, Warkworth and New Lynn along with Mitre 10 Whangaparaoa. We also proudly own and operate our three Columbus Coffee shops within our Mega stores, and deliver Prenail Frame and Truss solutions through Riviera Pre-nail and do our own importing via Riviera Imports.
Mitre 10 Mega Albany is proud to hold the title of NZ's biggest retail store with a huge range of products and solutions for our customers home and renovation needs. We are excited to be currently in the process of building our new concept showroom layout for our Bathrooms and Kitchens department which will uniquely showcase our extensive range of products and enable customers to experience and visualise what their project will look like on completion.
We are now seeking an experienced, performance driven, customer focused Zone Manager to join our team at Mitre 10 Mega Albany
Our ideal applicant will be able to maximise the efficiency of the zone, by supervising team members in a way that ensures all stock is checked, merchandised and priced in an accurate and timely manner, ensuring the department is ready for trading at all times during opening hours.
Your responsibilities:
Coaching and supporting team members to achieve great performance.
Ensuring customers receive the highest level of service.
Championing health and safety, ensuring safe work practices within your team at all times.
Effectively merchandising and managing stock
Championing continuous improvement within the department.
What you will need:
Previous retail and sales experience
A passion for and commitment to our customer service ethos
Prior experience leading a team with strong leadership skills and supervisory experience as you will be working with a team of part-timers and full-timers
Ability to roster a large number of team members to ensure 100% coverage at all times
A can do attitude – an action orientated person – high level of accuracy and attention to detail
Administrative skills and computer literacy
Be able to multi-task, and have the ability to follow through and follow up situations in a timely manner
To be available full time and to work one weekend day.
Physical fitness as you will be working on your feet for much of the day and some lifting of product is required
What's in it for you?
This role offers you the opportunity to be an integral part of one of New Zealand's fastest growing independent retail businesses. We are proud to offer an industry leading learning and development framework, opportunities to grow your career, a generous staff purchase scheme and all the tools required to perform the role.
So, grasp this opportunity and apply online today!
All employment offers are subject to Ministry of Justice Checks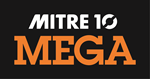 Permanent Full Time
Job no: X51Zonemgr05022019
Location: Mitre 10 MEGA Albany
Closing Date: Thursday, 7 March 2019