Trade Yard Assistant (Full License)
---
Mitre 10 continues to dominate the NZ DIY retail market through both its market share and number of stores throughout the country and you can be part of our continuing success by joining the team at Mitre 10 MEGA Westgate.
Part of this success is the great customer service we provide in our Trade department, so we would be really keen to hear from you if you have our passion for ensuring our customers get the right product and an exceptional level of service every time they walk through our doors going the extra mile will be normal for you. This role is within our Trade Department and consists of customer service and forklift use.
An interest in building, timber and experience in the building industry would be highly regarded. For this position we are looking for someone who has:
Enthusiasm and enjoys a team environment;
A passion for customer service excellence;
Excellent time management;
A quick and alert mind, with the ability to adapt and be flexible;
Willingness to learn and use initiative;
Excellent communication skills and building product knowledge;
A full NZ drivers licence is a requirement . Previous retail experience in timber and building products will be viewed favourably.
In this role you will report to the Team Supervisor. The hours for this role are full time and will include at least one day of the weekend. So if you want to work in a fun, dynamic work environment, as well as receive on-going training, uniform and great staff buying privileges, and you think you can deliver on what we seek, then please forward a CV and cover letter via this website. Starting rate for team members working 32 hours or more $20.60 per hour. Applicants for this position should have NZ residency.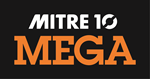 Permanent Full Time
Job no: X48767386
Location: Mitre 10 MEGA Westgate
Closing Date: 30/01/2019