Trade Sales / Sales Support
---
This is an opportunity to join a fast growing trade department striving for excellence. Put your excellent customer service skills, leadership and entrepreneurial spirit to work and become a part of our fun and successful trade team at Mitre 10 MEGA Te Awamutu!
We would be really keen to hear from you if you have our passion for ensuring our customers get the right product and an exceptional level of service every time they walk through our doors – going the extra mile will be the norm for you
This role is focused on contributing to the overall success of the business by maximising trade sales and profitability and working with the Trade Manager and Trade Team to provide excellent administration support.
The primary purpose of this role is to:
Support the Account Managers when they are on the road with customer information, pricing and product information

Assist in processing orders, schedule the distribution of the products, respond to general customer inquiries and provide basic product information

Responsible for the administration of accurate and timely quotation processes.

Manage effective relationships with customers/clients

Handle customer enquiries by phone, providing customers with product advice and tailored solutions.

The time-sensitive nature of our customer needs requires an ability to input accurate data quickly and process incoming sales orders efficiently within specified timeframes.

Liaise with other areas of the branch including inventory and dispatch; follow up on customer orders and deliveries

Attend to customers in store as and when required
If you are looking for your next challenge, have a background within the building industry we want to hear from YOU!
This is an opportunity to put your skills to the test and become an integral member of our Trade Team!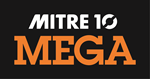 Permanent Full Time
Job no: x32radesupp18
Location: Waikato, Rest of Waikato, Mitre 10 MEGA Te Awamutu
Closing Date: 27.01.2019