Team Member - Retail Sales
---
Team Member - Retail Sales
Michael Beale, the owner/operator of Mitre 10 MEGA Botany, has made many changes to the store during 2018, and we are currently in the final weeks of extensive and very exciting renovations including a brand-new undercover Trade Drive-Thru, and a new Garden Centre.
The Mitre 10 retail network is NZ based, with each store locally owned and operated. Nationwide, Mitre 10 Mega is a market leader and dominates the Auckland DIY market. Mitre 10 has consistently been ranked as one of the most trusted brands in NZ.
We are looking for more great people in several departments within the store including:
Paint
Plumbing & bathroom
Seasonal
Hardware
Housewares
Storage and Indoor Furniture
If you have an absolute focus on the customer experience and an energetic personality with a desire to learn, we would love to hear from you.
Customers come to Mitre 10 and seek assistance in products and solutions to meet their needs. Are you exceptional in engaging with customers and helping them with the right solutions? Do you have strong product knowledge in any of the above areas already or a desire to learn more?
You will be a key member of a significant retail operation at Mitre 10 Mega Botany. We are passionate about our customers and delivering a positive customer experience is the absolute key to our success.
Key responsibilities for the role include:
Passionate about delivering a positive customer experience
Great product presentation and product knowledge
Accurate management of stock
Meeting team sales targets
Commitment to upholding Health & Safety procedures
The ideal candidate will demonstrate:
Energy to burn mixed with a passion and enthusiasm for customer engagement
Hunger for success and don't mind some hard work backed with some fun
Innovative and creative thinking
Strong verbal communication skills (multi lingual skills welcomed especially Mandarin)
A pro-active "can-do" attitude with a willingness to learn
Good computer skills
Attention to detail
Reliability and diligence.
A quick and alert mind with the ability to adapt and be flexible
The hours for this role are a minimum of a 40-hour week. The store is open 7 days a week and a rosters are based on a fortnight period which will include 2 weekend days.
This role represents an exciting growth opportunity to be part of a very well-respected New Zealand brand, with management support around coaching, career development opportunities and a structured retail and product training programme.
If you tick all the boxes, please prepare a cover letter outlining why you are the person we need to hire and submit with your current resume.
Apply Online today!
Only applicants with full entitlement to work in NZ and currently living in NZ will be accepted.
We will acknowledge all applicants who submit a compliant application. Non-compliant applications will not be considered.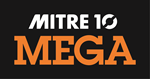 Permanent Full Time
Job no: RET/Jan 19 FT
Location: Manukau & East Auckland, Mitre 10 MEGA Botany
Closing Date: Saturday, 23 February 2019