Stocktake Team Member - Mitre 10 Mega Warkworth
---
Riviera Hardware Holdings Limited (RHHL) owns and successfully operates Mitre 10 Mega Warkworth, Albany and New Lynn along with Mitre 10 Whangaparaoa. We also proudly own and operate our three Columbus Coffee shops within our Mega stores, and deliver Prenail Frame and Truss solutions through Riviera Pre-nail and do our own importing via Riviera Imports.
We are now seeking a Stocktake Team Member to join our Inventory Warkworth Team!
There's nothing more annoying for customers coming into our store for a certain product and finding it's not in stock– maintaining accurate inventory levels is very important not only for the store, but for our customers.
This role is about creating a great shopping experience for our customers by ensuring we maintain accuracy of on hand inventory, and customers are able to find the products they are looking for.
The focus of this role is on:
Ensuring accuracy of on hand stock levels through structured and routine stock counts;
Conducting GAP scans on a weekly basis to help keep the store well merchandised; and
Analysing and investigating stock discrepancies to maintain the stock file, while still protecting the profitability of the store.
Our ideal applicant will :
Be comfortable using a computerised inventory control system;
Have excellent attention to detail and accuracy;
Be analytical and able to problem solve;
Have excellent customer service and communication skills.
What's in it for you?
This role offers you the opportunity to be an integral part of one of New Zealand's fastest growing independent retail businesses. We are proud to offer an industry leading learning and development framework, opportunities to grow your career, a generous staff purchase scheme and all the tools required to perform the role.
So, grasp this opportunity and apply online today!

All employment offers are subject to Ministry of Justice Checks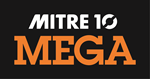 Permanent Full Time
Job no: X35STKTKE8012018
Location: Mitre 10 MEGA Warkworth
Closing Date: Thursday, 7 February 2019