Security Team Member (Part time - Sat & Sun)
---
Mitre 10 continues to dominate the NZ DIY retail market through both its market share and number of stores throughout the country and you can be part of our continuing success by joining the team at Mitre 10 MEGA Henderson. We are looking for a self-motivated people with experience in retail security, to join our Security Team part time (Saturday and Sunday).
Along with relevant experience, you will need to have:
- An ability to work independently and as part of a team.
- Strong communication skills, both written and verbal.
- A high standard of personal presentation.
- A good level of physical fitness.
- Computer skills utilising the Microsoft Office suite of programs.
- Previous experience with CCTV systems preferred.
This part time position involves working Saturday and Sunday at the Westgate Store (this could be 2 part time roles - one Saturday and one Sunday)
Our security department maintains a high level of focus on retail loss prevention. We offer a great working environment, with further career opportunities available in time. If you are energetic and passionate about Security, we would welcome your application in writing. So if you want to work in a fun, dynamic work environment, as well as receive ongoing training, uniform and great staff buying privileges, and you think you can deliver on what we seek, then please forward a CV and cover letter via this website. Applicants for this position should have NZ residency.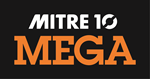 Permanent Full Time, Permanent Part Time
Job no: X48767379
Location: Mitre 10 MEGA Westgate, Auckland, Waitakere & West Auckland
Closing Date: 05/02/2019