Operations Manager - Riviera Hardware Holdings Cafes
---
Riviera Hardware Holdings Limited (RHHL) owns and successfully operates Mitre 10 Mega Albany, Warkworth and New Lynn along with Mitre 10 Whangaparaoa. We also proudly own and operate our three Columbus Coffee shops within our Mega stores, and deliver Prenail Frame and Truss solutions through Riviera Pre-nail and do our own importing via Riviera Imports.
Ours is a highly energetic business and we are looking for the same quality in our team members working with us.
Reporting to the GM – Group Retail Operations, this is your opportunity to use your managerial, planning and oversight skills in hospitality and retail to deliver on your core competencies such as customer service, trouble shooting, continuous improvement, business acumen and people development.
You will offer experience and know-how in trouble shooting, offer solutions, and help implement new systems and processes with tools and measures which will lead our Cafés to be "best in class". You will have strong instinct to maximise operational efficiency and profitability and will be skilled in all facets of Café and Hospitality management. On occasion you will also need to assist the GM with other duties across DIY retail that may arise.
Our ideal candidate will focus on delivery of our business targets in our Café offer to our customers and have proven experience within the hospitality industry, have a strong background in café and or restaurant operations management along with experience across multi-sites either at regional or national level.
Understanding the industry and competition is key, as we are looking for someone with a strong business acumen with a problem-solving mind set who can effectively build both internal and external relationships.
About You:
You have at least 4 years hospitality and retail experience
Experience in overseeing multiple projects, across multiple sites at Regional and or National Level
A sound understanding business and delivering to KPI's in the Hospitality Sector.
Proven experience implementing systems and processes
You have outstanding communication and interpersonal skills
You are highly organised, enthusiastic and proactive.
You are self-sufficient and results focused, you know what needs to be done, and deliver.
You enjoy working in a fast-paced environment, have a sense of urgency but can remain calm under pressure.
You build and maintain strong relationships with internal and external customers, suppliers and partners.
Savvy with systems and technology
This role offers you the opportunity to be an integral part of one of New Zealand's fastest growing independent retail businesses. We are proud to offer an industry leading learning and development framework, opportunities to grow your career, a generous staff purchase scheme and all the tools required to perform the role.
So, grasp this opportunity and apply online today!
All employment offers are subject to Ministry of Justice Checks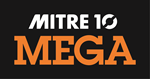 Permanent Full Time
Job no: OMCAFE10122018
Location: Mitre 10 MEGA Albany
Closing Date: Saturday, 9 February 2019