Loss Prevention Officer
---
Mitre 10 continues to dominate the NZ DIY retail market through both its market share and number of stores throughout the country and you can be part of our continuing success by joining the team at Mitre 10 MEGA New Plymouth.
Mitre 10 MEGA New Plymouth is dynamic and growing business, with a vision to provide inspirational experiences to the people of Taranaki
We are on the search for a dedicated, driven Loss Prevention officer to join our Security team where we take pride in being observant and alert yet remembering that customer service is still our focus, we have modern tools to enhance our ability to track losses and supervise the store thoroughly.
For this position we are looking for someone who has:
• Enthusiasm and team spirit;
• A passion for customer service excellence;
• Great time management;
• A quick and alert mind, with the ability to adapt and be flexible, to remain calm in high pressure situations
• Willingness to learn; and
• Excellent communication & computer skills.
Previous Retail experience and CCTV/or experience within this department will be viewed very favourably.
The hours for this role are determined by a roster that will include one weekend day per week, 40 hours total. So if you want to work in a fun, dynamic work environment, as well as receive ongoing training, uniform and great staff buying privileges, and you think you can deliver on what we seek, then please forward a CV and cover letter via this website.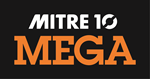 Permanent Full Time
Job no: X18LP27122018
Location: Jones & Sandford Mitre 10 MEGA New Plymouth
Closing Date: Sunday, 27 January 2019