Loss Prevention Officer - Mitre 10 MEGA Takanini
---
This is a key role within our Mitre 10 MEGA Takanini store – we can provide the best customer service, great prices and an excellent product range, but if our profits are walking out the door through theft, everyone is let down. That's where you come in. By being vigilant, you can play a key role in the overall success of our store by ensuring all property, merchandise, monies and personnel are kept in a safe and secure environment while ensuring the Mitre 10 MEGA image is protected by delivering excellence in customer service acting in the best interests of the Company at all times. This is your chance to grow your career within our "big box" format store, where you will have the opportunity to develop your skills, while working in a role with heaps of variety and scope to advance your career.
Reporting to the Retail Manager you will be responsible for:
Reducing shrinkage by promoting profit protection/loss prevention throughout all areas of our store, including Retail, Garden and Trade;
Creating and maintaining a secure work environment for all people within and around our store;
Educating and encouraging staff to detect and deter customers and other thieves and fraudsters; and to
Promote and work with the Loss Protection team to ensure the highest standards of staff awareness and compliance with store policy and process to reduce loss.
As part of this you will:
Liaise with the local police and other retailers for updates and exchange of information on known offenders working in the area, etc.
Ensure team members' awareness of suspect 'customers' is regularly maintained through the issuing of regular updates, including photographic evidence where available, and training.
Apprehending shoplifters using appropriate techniques as advised by the local community constable or security firm without endangering either your own or others' safety.
For this role we seek someone who ideally has relevant work experience, however you need to be able to:
Cope under pressure – remain calm and not get flustered;
Have a quick and alert mind – be resilient and resourceful;
Maintain the highest integrity and honesty at all times;
Ensure our customers have a fantastic shopping experience with us; and
Demonstrate positive and professional behaviour at all times.
We are a retail business, so you need to be aware that your hours could be rostered over all opening hours of the store, including weekends. If you enjoy working as part of a team and have what it takes then we want to hear from you. In return, we can offer you a great working environment and staff buying privileges.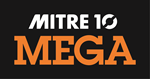 Permanent Part Time
Job no: x47LP1218
Location: Mitre 10 MEGA Takanini
Closing Date: Saturday, 26 January 2019