Inwards Goods Team Member - Mitre 10 Mega Warkworth
---
Riviera Hardware Holdings Limited (RHHL) owns and successfully operates Mitre 10 Mega Warkworth, Albany and New Lynn along with Mitre 10 Whangaparaoa. We also proudly own and operate our three Columbus Coffee shops within our Mega stores, and deliver Prenail Frame and Truss solutions through Riviera Pre-nail and do our own importing via Riviera Imports.
Our Inwards Goods Team Member will be responsible for coordinating incoming stock from our suppliers.
This involves ensuring stock is checked off and entered into our computerised inventory system in a quick and timely manner, and that stock flows through the business to reach the shelves in a timely manner to satisfy customer demand.
If you have accredited person certificate to open containers (MPI), a Forklift Licence past/current, first aid or any certificate about dangerous goods this would also be an advantage.
You will need:
Accuracy and attention to detail
Confidence in using computers
Strong organisation skills
Being safety conscious and prepared to follow all H&S requirements
Great communication skills
The ability to work under pressure and prioritise effectively
Previous experience in warehousing would be an advantage
A good level of physical fitness
What's in it for you?
This role offers you the opportunity to be an integral part of one of New Zealand's fastest growing independent retail businesses. We are proud to offer an industry leading learning and development framework, opportunities to grow your career, a generous staff purchase scheme and all the tools required to perform the role.
So, grasp this opportunity and apply online today!
All employment offers are subject to Ministry of Justice Checks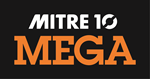 Permanent Full Time
Job no: X35INWGOODS31012019
Location: Mitre 10 MEGA Warkworth
Closing Date: Saturday, 2 March 2019