Inwards Goods Supervisor - Mitre 10 Mega Warkworth
---
Riviera Hardware Holdings Limited (RHHL) owns and successfully operates Mitre 10 Mega Warkworth, Albany and New Lynn along with Mitre 10 Whangaparaoa. We also proudly own and operate our three Columbus Coffee shops within our Mega stores, and deliver Prenail Frame and Truss solutions through Riviera Pre-nail and do our own importing via Riviera Imports.
We are now seeking a Inwards Good Supervisor to join our Mitre 10 MEGA Warkworth Store.
Your role as Inwards Goods Supervisor will be to maximise the efficiency of the Inwards Goods operation, by supervising your team members in a way that ensures all stock entering and leaving the Inwards Goods area is processed in an accurate and timely manner.
If you have accredited person certificate to open containers (MPI), a Forklift Licence past/current, first aid or any certificate about dangerous goods this would also be an advantage.
Your responsibilities:
Coaching and supporting team members to achieve great performance.
Supervise staff to ensure their presentation standards meet or exceed Company expectations and that they provide a high standard of service to other members of the team and external customers
Create staff roster ensuring the department is manned at optimum levels in relation to business demands
Championing health and safety, ensuring safe work practices within your team at all times.
Ensure stock is despatched on time and that orders are accurate
Liaise with Inventory Manager where problems with orders exist to ensure issues are resolved in a timely manner
Championing continuous improvement within the department.
What you will need:
A strong team player and supportive role model who leads by example.
Prior experience leading a team - this would be great but not essential, more important is you can demonstrate leadership potential.
Administrative skills and computer literacy.
Physical fitness as you will be working on your feet for much of the day and some lifting of product is required
Strong organisation skills
Being safety conscious and prepared to follow all H&S requirements
Great communication skills
The ability to work under pressure and prioritise effectively
Previous experience in warehousing would be an advantage
Accuracy and attention to detail

What's in it for you?
This role offers you the opportunity to be an integral part of one of New Zealand's fastest growing independent retail businesses. We are proud to offer an industry leading learning and development framework, opportunities to grow your career, a generous staff purchase scheme and all the tools required to perform the role.
So, grasp this opportunity and apply online today!
All employment offers are subject to Ministry of Justice Checks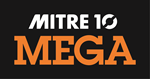 Permanent Full Time
Job no: X35INWGSUP07022019
Location: Mitre 10 MEGA Warkworth
Closing Date: Saturday, 9 March 2019