Human Resources Advisor
---
Mitre 10 MEGA are seeking an energetic HR Advisor who will provide a full and generalist HR offering to our Petone, Porirua and Upper Hutt Stores. The position also assist the Human Resources Manager based at Petone.
This role requires an experienced HR Advisor with a minimum of 3 years experience. You will be the main point of contact for managers seeking HR Advice and support. We are looking for applicants who can demonstrate prior experience in:
Recruitment & Selection
Performance Management
Employment Relations/HR Advice
Administration.
Working alongside the Human Resources Manager you will deliver a full range of HR services. You will enjoy sharing your HR skills and experience in a very practical environment - that is you will be more than willing to "get stuck in" and apply what you know.
In addition to your remuneration we also offer extra benefits such as buying privileges and income protection insurance. If you think you can deliver on what we seek, then please forward a CV and cover letter via this website.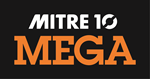 Permanent Full Time
Job no: X832857
Location: Mitre 10 MEGA Petone
Closing Date: 22 January 2019