Customer Service Supervisor - Mitre 10 Mega Warkworth
---
Riviera Hardware Holdings Limited (RHHL) owns and successfully operates Mitre 10 Mega Warkworth, Albany and New Lynn along with Mitre 10 Whangaparaoa. We also proudly own and operate our three Columbus Coffee shops within our Mega stores, and deliver Prenail Frame and Truss solutions through Riviera Pre-nail and do our own importing via Riviera Imports.
Everything we do is underpinned by our values of customer driven, one team, honest and fair, down to earth, striving for excellence and keeping our people and customers safe.
We are now seeking a Customer Service Supervisor to join our Mitre 10 Mega Warkworth Store
The Customer Service and Check-Out team deliver the first and last impression of our business, the person we seek needs to effectively supervise and manage this area, you must have the ability to remain cool under pressure and be able to think quick on your feet.
Your responsibilities:
Coaching and supporting team members to achieve great performance.
Ensuring customers receive the highest level of service
Championing health and safety, ensuring safe work practices within your team at all times
Championing continuous improvement within the department
What you will need:
Previous retail experience.
A passion for and commitment to our customer service ethos
Have strong leadership skills and supervisory experience as you will be working with a sizeable team of part-timers and full-timers
Ability to roster a large number of team members to ensure 100% coverage at check-out area and service desk
Administrative skills and computer literacy.
To be available full time and to work one weekend day.

Physical fitness as you will be working on your feet for much of the day and some lifting of product is required.
Be able to multi-task, and have the ability to follow through and follow up situations in a timely manner

Experience in conflict resolution and confidence to make decisions as required
What's in it for you?
This role offers you the opportunity to be an integral part of one of New Zealand's fastest growing independent retail businesses. We are proud to offer an industry leading learning and development framework, opportunities to grow your career, a generous staff purchase scheme and all the tools required to perform the role.
So, grasp this opportunity and apply online today!
All employment offers are subject to Ministry of Justice Checks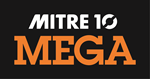 Permanent Full Time
Job no: X35CstmerSup07022019
Location: Mitre 10 MEGA Warkworth
Closing Date: Saturday, 9 March 2019