Customer Service Assistant
---
The Customer Service desk is a key area within our store, and we require a smart, quick thinking and capable person to work with our current team.
This position is full on – dealing with customer and staff enquiries, telephone calls, finance applications, product location, checkout sales and all the other 'one off' situations that arise on a day to day basis.
The Check-Out team and area deliver the first and last impression of our business and the person we seek to fill this position must have the ability to remain cool under pressure and be able to think on their feet.
To be successful you must have:
a passion for providing excellent customer service;
be a detail minded self-starter;
be able to multi-task, and have the ability to follow through and follow up situations in a timely manner;
experience in conflict resolution and confidence to make decisions as required;
experience working with a POS system (specific training given);
a can do attitude – an action orientated person – high level of accuracy and attention to detail; and
computer savvy and organised.
This role is a Friday, Saturday, Sunday, Monday role and reliability is a key requirement. You must be well presented and able to take charge when you are the sole operator.
Mitre 10 MEGA Wanganui is a 100% locally owned and operated business with a high profile within our community. We offer great working conditions including staff buying privileges.
If you believe you are the person we are looking for, please forward a CV and cover letter via this website.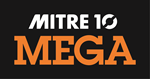 Permanent Part Time
Job no: x50cusser
Location: Manawatu, Wanganui, Mitre 10 MEGA Wanganui
Closing Date: Thursday, 31 January 2019